Who is it suitable for?
Anyone and everyone who wants to experience the brilliance of semi-permanent make up. It makes you look younger, fresher and gives you confidence. Permanent make up is also ideal for sportspeople, people who have difficulty applying make up and people who are living with hair loss, cancer, vitiligo and scarring. It's also popular amongst people who are sensitive or allergic to their normal makeup.
How Long Does it Take to Have a Treatment?
Your treatment time will be estimated at the time of booking, and will vary on the area or areas you are having treated. You will always need to come in a second time for your top-up treatment; this is anything from 4-6 weeks after your initial procedure. This is to achieve the right result as the pigments may be absorbed and need topping up.
Are there any side effects from the treatment?
Some people experience a little swelling or redness straight after their treatment; this usually goes within 24 hours. You will usually feel the pigment looks darker than you expected, this is completely normal after a few days the surface colour naturally exfoliates to leave a softer colour. After 7-14 days, the colour will lighten, usually more than you want it to. Which is why you will need to top up.
How Long Does it Last?
The length of time that semi-permanent make up lasts is entirely dependent on the individual. Client after-care and the body's own cell regeneration rate can differ from person to person which is why a definite time can't be put on how long the pigment will last in the skin.

In the initial two weeks extra care should be taken not to expose the treated areas to strong UVA rays, chlorine, salts and saunas, as these will reduce the life of your treatment.The final results will last on average 18 months– 3 years and sometimes longer. As an on-going precaution we would recommend a total sun block on the treated areas when going on sunning holidays and when using artificial tanning aids since the UVA will eventually bleach out the pigment.

Over time the colour will fade and break down so to keep your semi-permanent make up in tip-top condition with true colour retention we would recommend a colour booster every 12-18 months.
Does it hurt?
Some clients feel no discomfort at all – others feel minimal discomfort. We use topical anaesthetics to control pain tolerance. Once the procedure is complete there is no discomfort whatsoever.
After a procedure the area treated will be darker, more intense. This will last for a few days until the area exfoliates and the true colour emerges. Generally it is only you who notices the darker colour. If anaesthetic is used you may swell slightly – this will go down usually by the end of the day. It is suggested that if you are having an eyeliner procedure your eyes may be a little swollen for the remainder of that day.
What about aftercare?
You will be given a comprehensive after care guide after the treatment, along with verbal and written instructions and ointment when necessary.
Will I need to tweeze or tint my brows?
Yes. Semi-permanent make up does not affect the hair growth or colour in any way. It only colours the skin under the hair.
What if I have specific medical needs?
You may have specific requirements for semi-permanent make up such as scars, alopecia, trichotillomania, chemotherapy, vitiligo, loss of sight or other health related concerns. Semi-permanent make up is an extremely beneficial and very successful solution to these types of medical concerns.
What are the health and safety issues related to semi permanent make-up and general guidance to consider when choosing a technician?
The Government amended the Local Government (Miscellaneous Provisions) Act 1982 by means of the Local Government Act, 2003 (Section 120), to give Local Authorities specific powers to regulate businesses providing cosmetic piercing (ear piercing or body piercing) and semi-permanent skin-colouring (e.g. micropigmentation, semi-permanent make-up and temporary tattooing). This change in the law was brought into force on the 1st April, 2004. This extends the powers that local authorities already had in relation to tattooing, ear piercing, electrolysis and acupuncture.

Semi-permanent skin colouring businesses will have to:
register with their local authorities; and

follow byelaws on the cleanliness and hygiene of practitioners, premises and equipment to protect customers against the risk of infection.
It is an offence to carry on such a business without being registered, to carry on such a business in premises that are not registered for that purpose or to breach byelaws.

Vanessa is currently registered with Broadland District council, and has been granted certification, proving the approval of her licence to carry out micropigmentation; she also follows all byelaws set out.
Qualified with Finishing Touches Group
http://www.finishingtouchesgroup.com/find-a-technician/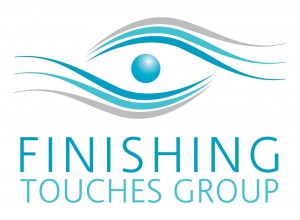 Vegan Dyes
Precision Plus by Finishing Touches